Helping You Getting Prequalified for a Home Loan
One of the first steps to buying a new home is a trip to the bank. The mortgage officer will tell you several very important things.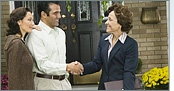 By using a local lender you will have the best service possible. Our local lenders know all of the current loan programs and will be happy to help you find the loan that fits you and your need the very best.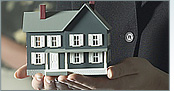 Getting prequalified for a home loan is an essential first step in the buying process. Find out exactly how much home you can afford based on your income, debt, and other factors. It can also help you lock in a good interest rate and it puts you in a stronger bargaining position with the seller once you find the home you want. Below is a list of lenders in our area. Please contact one to find out how much you can spend on your new home. Then give us a call.