Let Us Provide You With Your Home Selling Needs
Want to know how much you can expect to sell your house for?
We can show you market comparisons of recently sold houses in your neightborhoood. Over pricing your house will make it difficult to sell it in a timely manner.
Our goal is to price your house right from the beginning, so it will sell quickly and get you the maximun profit possible.
find a buyer for my home (27%)
sell my home within a specific timeframe (27%)
properly price my home (25%)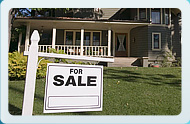 The reason you want to "de-personalize" your home is because you want buyers to view it as their potential home.
Your house should always be available for show, even though it may occasionally be inconvenient for you.
When you know someone is coming by to tour your home, turn on all the indoor and outdoor lights - even during the day.
Do not use scented sprays to prepare for visitors. It is too obvious and many people find the smells of those sprays offensive, not to mention that some may be allergic.
If you know someone is coming, it would be best to try to take the pets with you while the homebuyers tour your home.
Not everyone makes his or her bed every day, but when selling a home it is recommended that you develop the habit. Pick up papers, do not leave empty glasses in the family room, keep everything freshly dusted and vacuumed. Try your best to have it look like a model home - a home with furniture but nobody really lives there.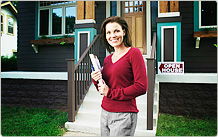 A "Listing Presentation" is an industry term for the formal presentation that a REALTOR® makes to prospective home sellers, trying to earn their trust and business. Don't list your home with a real estate agent without it! We would love the opportunity to make such a presentation to you.
We'll visit your home, and together we will walk through it, considering the positives and negatives (if any!). You will then see exactly how we would propose to sell your home, for as much as the market will bear, and within your time frame. We will tell you where we will advertise your home, both in print and on the web. With the dramatic growth in homebuyer usage of the web, you MUST have a top REALTOR® that can extensively market your home online!
And you'll find out what your home is worth, because part of our presentation will include a CMA (Comparative Market Analysis) of your home.We'll compare your home to others like it in the area that have recently sold, and also to others that are currently for sale. This is a very important way of determining the fair market value of your home.
This is a free, no obligation presentation. Call us today to see how fast we can put a SOLD sign in your yard.
We are a great resource for home sellers. We know what you need to know about pricing, listing, making your home more saleable and negotiating the deal.
Setting the list price for your home involves evaluating various market conditions and financial factors. We can help you better understand the whats and whys of home pricing.
We know that a well-polished house appeals to more buyers and will sell faster and for a higher price.
Your home should be listed, whenever possible, in the local Multiple Listing Service, which has the largest online database of homes. We can provide information on listing and advertising.
After buyers have seen your home, what should you do next? How can you make sure your home receives offers? And which offer should you choose?
Before you decide to go ahead with what may seem like a great deal, there are some bottom-line points to consider. We offer advice about negotiation and closing.